CycleSummit
2022: Auvergne-Rhone-Alps
CycleSummit is the annual meeting of cycling tour operators worldwide. The 2022 edition will take place in Chambéry (FR) in the heart of the hosting region Auvergne-Rhone-Alps.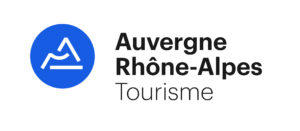 French Alps, Rhone valley, Auvergne volcanoes… Yes, they are all part of the Auvergne-Rhone-Alpes region, and probably sound like a great mix of Tour de France dreamy passes, world-best gastronomy and unique outdoor activities. If Lyon, as the capital of the region, attracts all gastronomy fans, the entire Auvergne-Rhone-Alpes area is actually a unique outdoor playground especially for cycling fans.
Each year, cyclists come from all around the world to ride in the tire treads of the Tour de France and climb the mountain passes. The pleasure of cycling can be savoured all throughout the region, whether around the lakes, along the rivers or on the plateaus. Mountain biking enthusiasts can also live their passion here. As for hiking, our region is criss-crossed by a dense network of marked paths and major routes to discover on foot, by bike or on an electric mountain bike.
About the CycleSummit
Once a year international tour operators get together to meet, network, start new cooperations and businesses and share ideas and products. 
Program
Pre- and /or Post-Famtrips 
An excursion with all participants on Sunday the 9th of October in the Auvergne-Rhone-Alps Region 
CycleSummit conference / marketplace with 1:1 meetings on Monday and Tuesday, October 10-11, 2022.
Details will follow in spring 2022
All
Austria
Denmark
Czech Republic
France
Germany
Ireland
Italy
Lithuania
Netherlands
Norway
Poland
Portugal
Spain
Sweden
Switzerland
Turkey
UK
USA