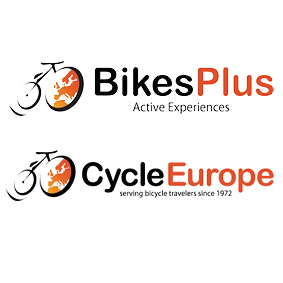 BikesPlus and CycleEurope, based in Emilia-Romagna, Italy, are your go-to partners for a comprehensive active travel experience. From cycling and walking tours to bike, van, and equipment rentals, route planning, ground operations, and local guiding services, we provide full support for your adventure.
We are also experts at crafting customdesigned itineraries for private or small group trips, as well as large group events and incentive travel. Guided and Self-Guided Tours – Cycling, walking and multisport packages in Italy and Europe. We specialize in our home region of Emilia-Romagna, as well as Tuscany, the Veneto and North Italy, and have been exploring and organizing tours throughout the European continent since 1972!
Bike , Van and Touring Equipment Rentals – BikesPlus and CycleEurope offer high-quality unbranded bicycles (large fleet of premium titanium road and hybrid bikes, tandems, trekking and mountain e-bikes, as well as children's and family accessories), with a bike style and fit to meet the needs of every type of cyclist, from novice to expert, and supported by the best mechanics. Our customers praise our personalized, highly flexible delivery and bike fitting services.
Group and Tour Operator Services from BikesPlus and CycleEurope – With fully-equipped touring vans, bike trailers and an array of specialized bike touring equipment, along with a multilingual team providing the highest level of bike tour operator support, we can help organize cycling and active tours in Italy and throughout Europe. Custom-crafted travel experiences – Not just for bike travelers, we specialize in creating immersive travel experiences for couples, families and small groups looking to dive deep into a place.