The history of Chambéry is closely linked to the House of Savoy and was the Savoyard capital from 1295 to 1563. Chambéry was founded at a crossroads of ancient routes through the Dauphiné (Dôfenâ) region of France, Switzerland, and Italy, in a wide valley between the Bauges and the Chartreuse Mountains on the Leysse River.
The metropolitan area has more than 125,000 residents, extending from the vineyard slopes of the fr:Combe de Savoie almost to the shores of the Lac du Bourget, the largest natural lake in France. The city is a major railway hub at the midpoint of the Franco-Italian Turin–Lyon high-speed railway (TGV).

Chambéry is situated in southeast France, in a large valley, surrounded by the Massif des Bauges to the east (dominated by Le Nivolet, upon which La Croix du Nivolet is found), Mont Granier (Chartreuse) and the Chaîne de Belledonne to the south, the Chaîne de l'Épine (the most southern mountain of the Jura) to the west and the Lac du Bourget to the north. If seen as the meeting point of the Jura and the Alps, it is the westernmost point of the Swiss plateau which lies between them.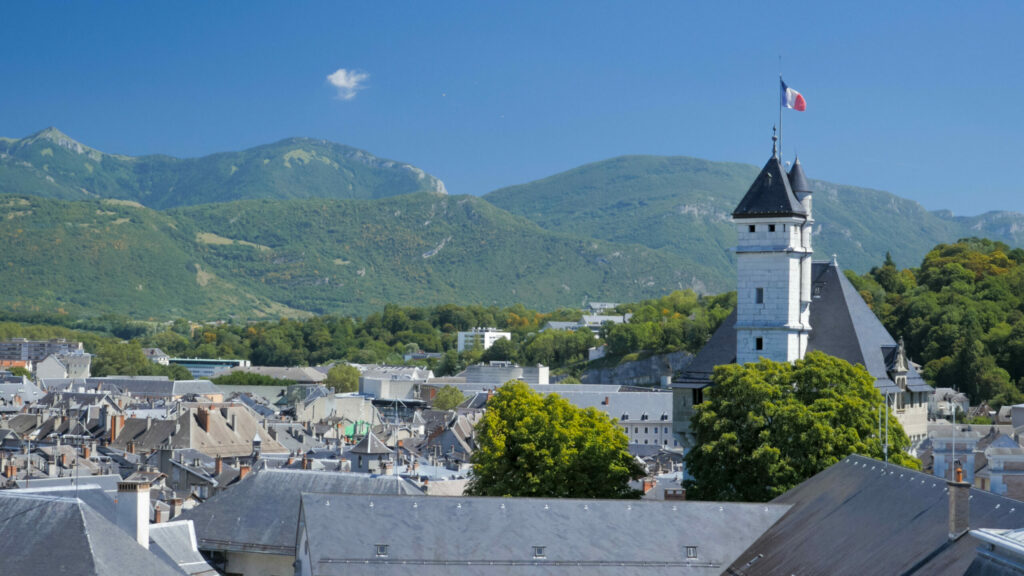 The airports of Lyon and Genève are both in a 1-2 hour distance to Chambéry, depending on your airport train
We will organize one bus transfer from  Geneva Airport on October 8th, departure Geneva: 17:00  / 5pm. Also back on Tuesday, October 11th, departure Chambéry: 13:45 / 1.45pm
 Also trains depart regularly from the airports to Chambery Challes Les Eaux.
LYON-SAINT EXUPERY TGV:
Fastest and direct connections:
20:42 – 21:39

more connections, approx. 2-3hours
selected connections (via Genève central)
You like to visit Lyon first?
To access the city center from Part-Dieu train station (20 mn)
Metro B direction Gare d'Oullins. Change at Saxe-Gambetta to take metro D direction Gare de Vaise.
Stop at Bellecour to discover the Presqu'île district (shopping, squares, boulevards…)
Stop at Vieux-Lyon to discover the Old Lyon, Renaissance district (pedestrian streets, traboules, shops…)