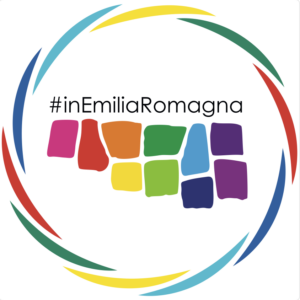 Emilia-Romagna: The destination is worldwide renowned for history, art, traditions, brands of the so called Made in Italy, food and wine treasures, fascinating itineraries between the Adriatic Sea and the Po Valley up to the hills and the picks of the Apennines and on the tracks of great cycling champions. A unique experience thanks to age long tradition in hospitality and welcome and synergies between scenery, heritage and excellent food and wine. Emilia Romagna can offer great escapes all the year round for cycling holidays: carefully planned routes allow cycling tourists to discover nature parks and reserves of great beauty, well preserved medieval villages, terrific castles and villas, outstanding UNESCO World heritage sites and art cities, lush green countryside spotted with vineyards, orchards and olive groves. The huge offer of bike routes and cycling ways – in distance, elevation gain and gradient – make cycling in Emilia-Romagna suitable for every different type of cyclists. 
And last, Terrabici, a consortium of 43 bike hotels and two incoming tour operators specialized in accommodation and customized services for bikers, which works in close cooperation with APT Servizi Emilia-Romagna Region Tourist Board and the three Regional Tourist Districts to promote worldwide the region At 100 meters above sea level, in the province of Ravenna, Riolo Terme is the lovely medieval village which will host the 2023 edition of CycleSummit. The main attractions of this "Town of Waters" can be found in historical, environmental and food and wine richness, but mostly in the prized thermal spring waters, recognized since ancient Roman times. 
The old Borgo, enclosed by strong walls, was founded in 1300 and is overlooked by the Rocca that belonged to the great Caterina Sforza. It is one of the many cycling friendly districts of Emilia-Romagna Region. This part of the Romagna hills are characterized by the tracks made famous by the 2020 UCI World Championship (turned today into a permanent cycling route).