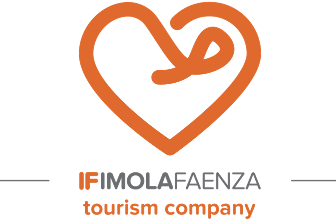 IF – Imola Faenza Tourism Company is a DMC (Destination Management Company) of Imola (Bologna) and Faenza (Ravenna) Area and an incoming travel agency called LIFE IN TOUR for providing a lot of touristic experiences and services. We are based in Imola's Race Track and in Riolo Terme.
Let yourself be inspired by our proposals: we have a great variety of things to do, to see, to experience. Characteristic medieval villages such as Brisighella and Dozza, cities of art such as Faenza, famous all over the world for its handcrafted ceramics, the thermal baths of Riolo and Castel San Pietro, the Imola Racetrack that can be visited, wines and typical products of excellence such as olive oil, cheese, salami. 
And throughout the area IF – Imola Faenza Tourism Company have a network of bike paths and routes that connect villages and cities, cross the Vena del Gesso Romagnola Regional Park, passes through cellars where you can taste wines and other products, climb up the hills and descend among the fruit groves, amidst magnificent sceneries.
In just one day with your bike you can get to Adriatic coast with its beaches and villages on the sea, reach the enchanting landscapes of the Po Delta Park, arrive at the most famous cities of art such as Bologna, Ravenna and even Florence and then come back in IF area to do relax in our spa and enjoy our food and our wines.
IF – Imola Faenza Tourism Company can help you to find the right accommodation, the right experience, and the touristic services you need in Imola Faenza Tourism Company area.