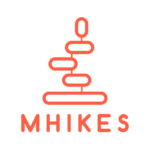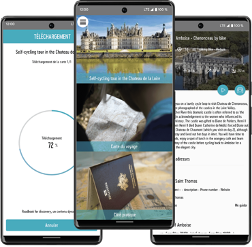 Mhikes' ambition is to offer a unique travel experience by encouraging individuals to explore regions by walking or cycling. We believe in the importance of physical activity, connection with nature and cultural discovery, which is why we are committed to providing the necessary tools for everyone to live unforgettable travel experiences.
Roadbook for Discovery is more than just a mobile guidance application. It's a digital travel companion designed for adventurers who love to walk and/or bike. Our digital travel diary allows you to create a detailed itinerary, day by day.
You can easily add activities, tourist attractions, food stops, cultural sites and much more. Indeed, the application comes with "Protracer", a back office that enables you to create your own roadbooks from A to Z. With this tool, you can add different stages and information for each day of your trip. Thanks to Protracer, you can personalize and organize your itinerary according to your customers' preferences and specific needs. And most of all, it is a state of art tool to create your track and match them to the real map to get the final immersive experience
Roadbook for Discovery turns your trip into a rewarding experience, highlighting the cultural wonders you have the chance to show your clients.
With Roadbook for Discovery, you can eliminate the fear of getting lost on a trip. The application will guide your customers along your itinerary, providing precise directions and practical advice for each step. All they have to do is focus on the natural beauty around them and let Roadbook for Discovery take care of the rest.
The application is available in English and French to meet the needs of travelers from all over the world. In addition, we understand the importance of the local language when traveling, which is why we also offer the ability to add custom languages.
Let us help you actively engage your clients in exploring the world by providing you with the tools to create lasting and inspiring memories.