Liberation Route
Liberation Route Europe Foundation
The Liberation Route Europe Foundation is a growing international, inclusive network that connects people and organisations dedicated to preserving and valorising the tangible and intangible cultural heritage related to World War II, its memory and meaning. The organisation's main objective is to make this history relevant and accessible, especially for the younger generations. 
To discover our latest projects and opportunities to join the network, visit https://b2b.liberationroute.com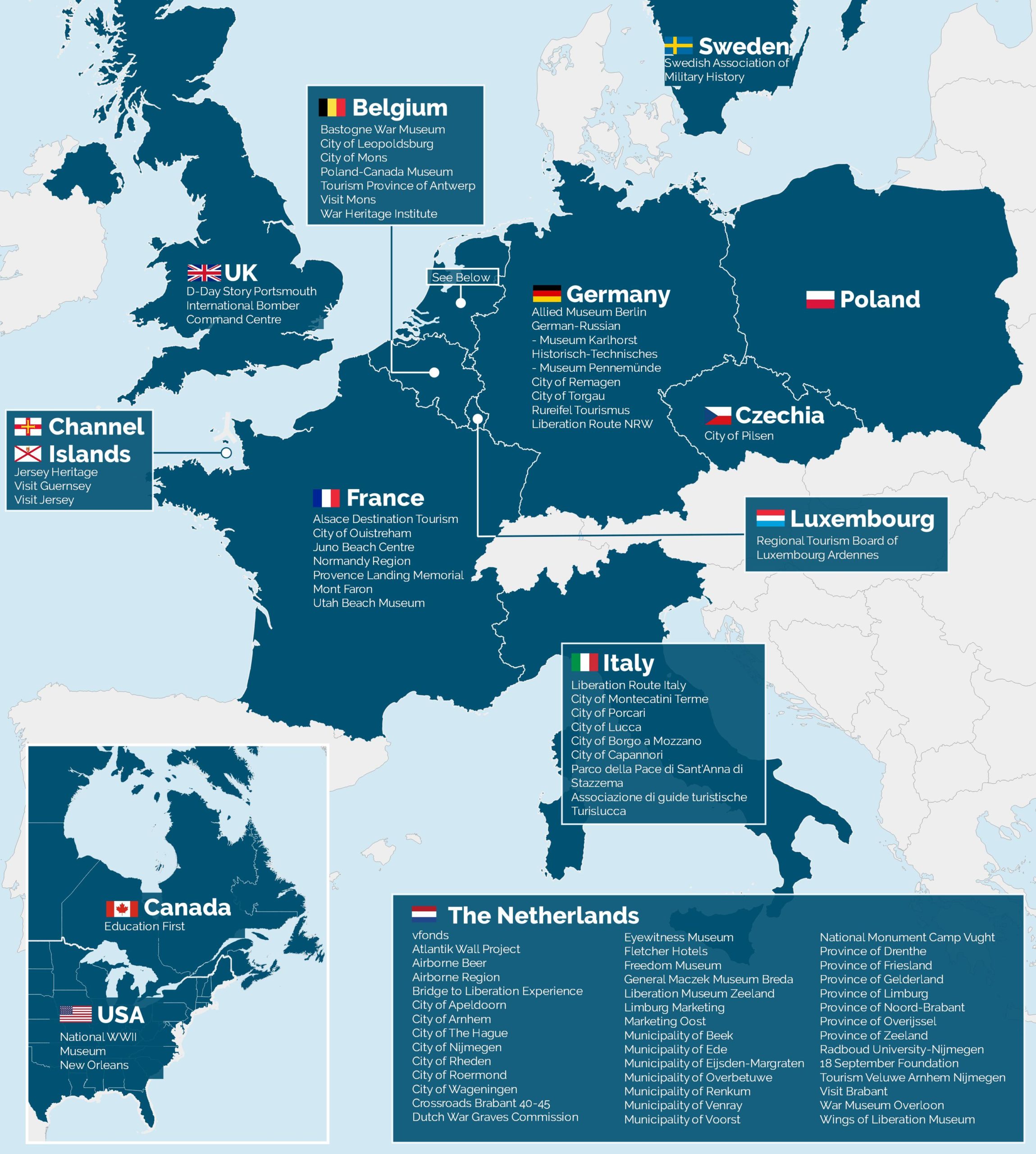 Liberation Route Europe – A Cultural Route of the Council of Europe
Liberation Route Europe is a certified Council of Europe Cultural Route that connects people, places, and events to mark Europe's liberation from occupation during World War II and to reflect on the history of the war and the long-lasting consequences through a multi-national, multi-perspective approach. With hundreds of sites and stories in nine European countries, the route links the main regions along the advance of the Allied Forces in 1943-1945.  
As a large network of museums, cemeteries, memorials, fortifications, audio spots, and historic places, the route is a unique experience that keeps alive the memory of World War II from a variety of perspectives. By engaging younger generations, it assures that even as these living memories fade into history, they will not be forgotten. The Liberation Route Europe as a cultural route also pays tribute to those that died, the veterans and eyewitnesses, as well as to the collective price paid for a lasting peace and post-war international reconciliation in Europe.   
With an emerging network of trails, the Liberation Route Europe is becoming a physical part of the European landscape that can be experienced in new ways such as hiking, walking, and cycling. To follow in the footsteps of history, visit: www.liberationroute.com.  

'Europe Remembers 1944-1945' is the premier European remembrance tourism destination brand that brings together commemorative sites and events in a collaborative, inspirational travel portal that promotes a reflection on the complex heritage of World War II from multiple historical perspectives. Join us on a journey today to discover the history, personal stories, events, and sites across Europe by visiting: www.europeremembers.com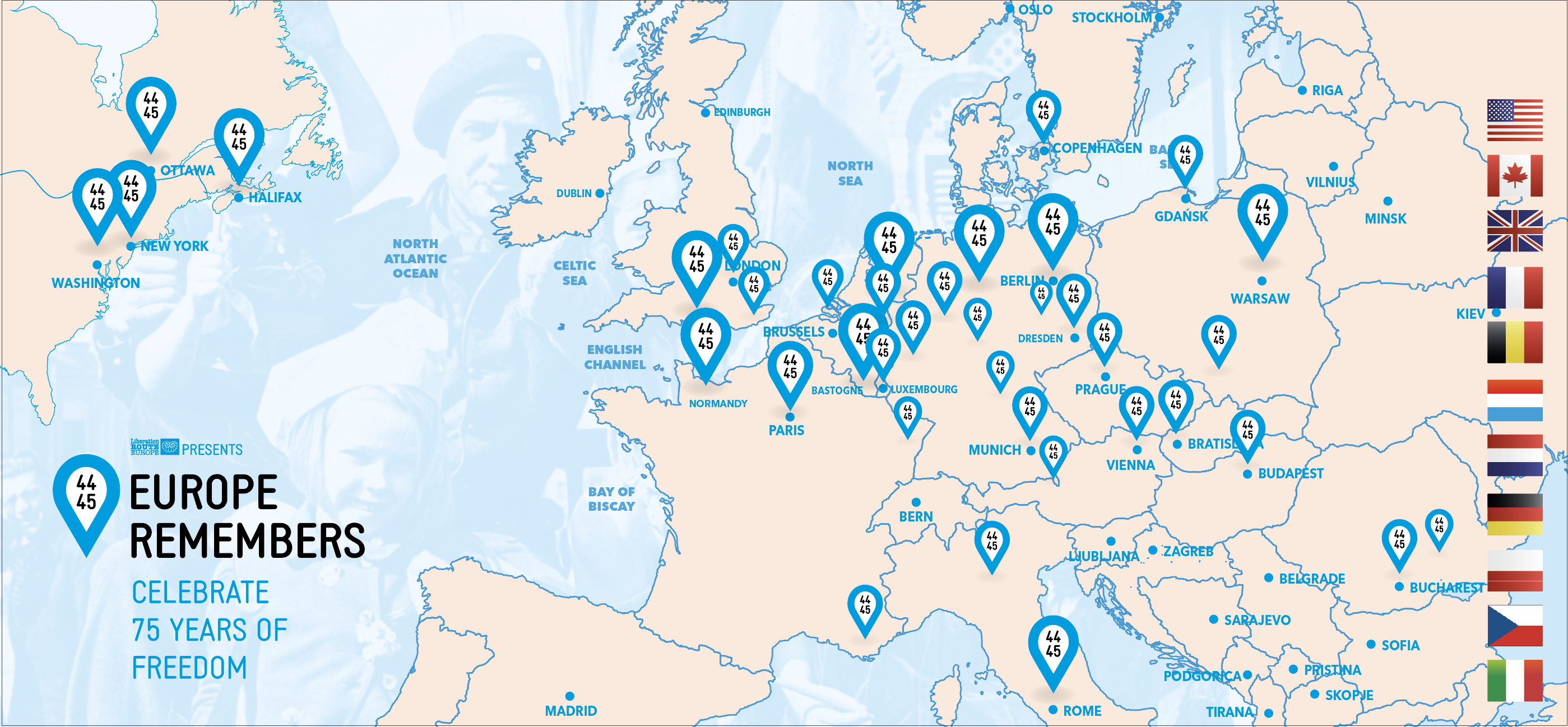 The LRE guide network offers some of Europe's most talented historical guides in all major regions along the Route. LREF certifies each guide to ensure their tours meet the highest standards in quality and visitor experience. For a complete list of guides and information, please visit: https://b2b.liberationroute.com/guides/.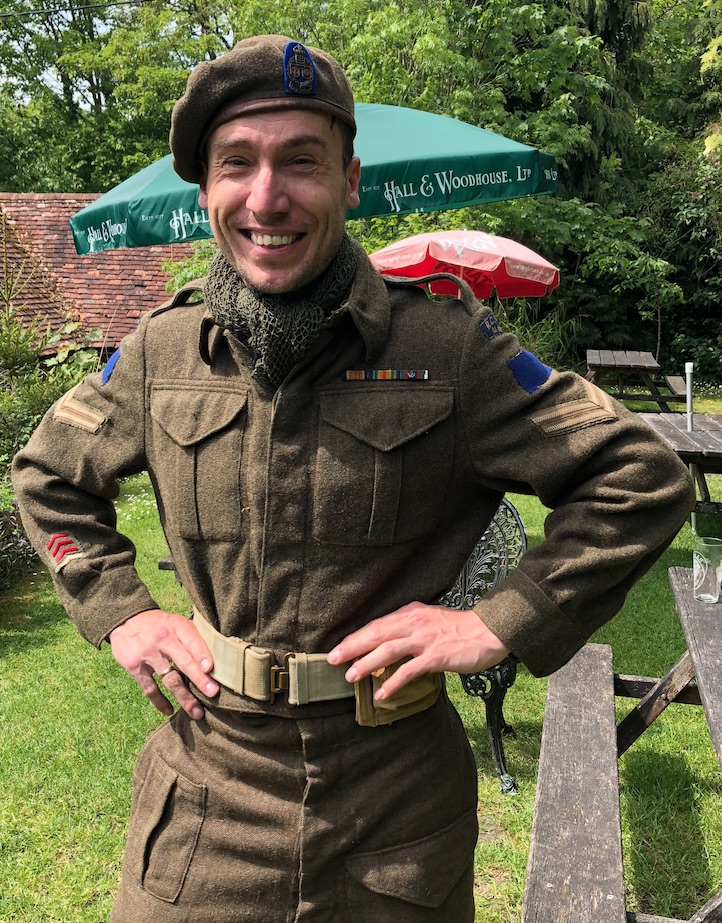 The LREXPO is a unique opportunity to showcase and discover the many European destinations sharing the heritage and experiences of World War II. This thematic trade show brings together remembrance sites, museums, and destination tourism representatives with other the travel & tourism stakeholders to create unique travel offers and partnerships and to reach out to an international audience. The 2021 will be held virtually online in February. For the latest information, visit:  https://b2b.liberationroute.com/
If you would like to join, please fill out the following contact form and we will be in touch: https://forms.gle/kuijWqejtRTyusg38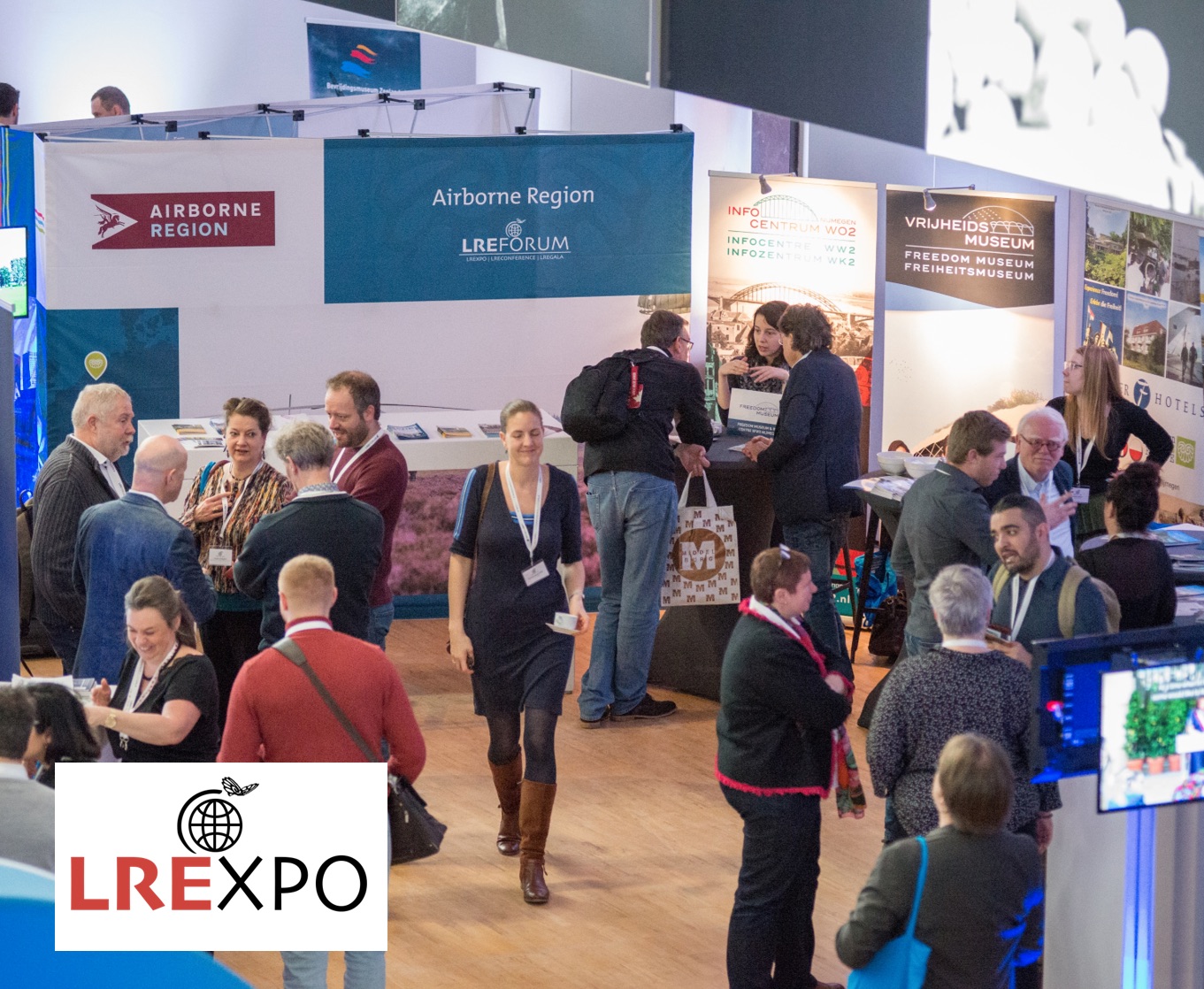 To create a lasting legacy following the 75th anniversary of the end of the World War II, the LRE Foundation is developing a system of Liberation Route Europe hiking trails. These hiking trails will serve as a unique transnational memorial that traces the Allies' advance to liberate Europe during World War II. For this project, the renowned architect Daniel Libeskind has designed a symbolic family of trail markers called the 'Vectors of Memory' that will honour people, places, and stories found throughout the European landscape.
 For more information on how you can be involved in the LRE network and our projects, please contact: Jurriaan de Mol, Deputy Director, j.demol@liberationroute.com, +31 (0) 30 200 6834.