Lithuania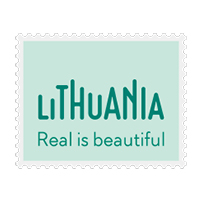 Presentation, Nov. 9th, 2:45pm
Presentation by Lithuania Travel at the CycleSummit 2020
CYCLING ROUTES IN LITHUANIA
Challenge yourself – explore Lithuania by bike! Lithuania is the geographical center of Europe, so it is very easy to reach. But once you are here, you'll discover that the country is one of Northern Europe's undiscovered gems. Experience its:
Rich scenery: from sand dunes and lakes to baroque Old Towns;
Unspoiled nature: plenty of national and regional parks and low population density;
Flat landscape, short distances and compactness: perfect for beginners and families;
Opportunities for adventure: stop off for a swim, visit a wake park, take a city tour, hop on a boat trip or ferry crossing, the list goes on and on.
Learn more: https://www.lithuania.travel/en/news/around-lithuania-on-two-wheels
Here you find further informations about cycling in Lithuania
Contact AVIAREPS as representatives for the German market
AVIAREPS Tourism GmbH
Hannah Peffer
 +49 89 55 25 33-435
hpeffer@aviareps.com