Turkey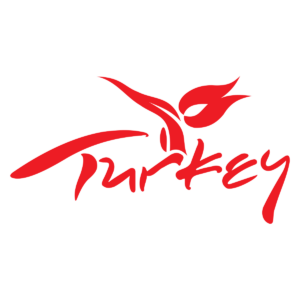 Presentation, Nov. 9th, 5:45pm
Presentation by Turkey Tourism Promotion and Development Agency at the CycleSummit 2020
Here you find further informations about cycling routes in Turkey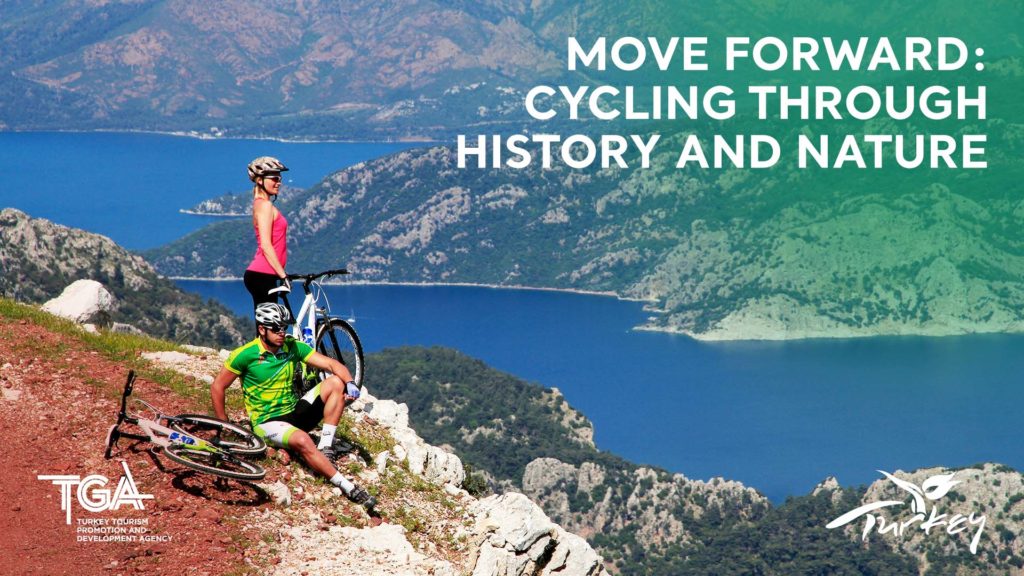 IN TURKEY, CYCLING THROUGH HISTORY NATURE
Turkey is the magical land, that has the unique ability to convert the humble bicycle into "a time machine".
The opportunity to ride through this fantastic land that bridges the west and the east is not to be missed, where every stroke of the pedal leads to the fulfillment of the promise, the promise of viewing and experiencing exotic vistas, fantastic civilizations, to receive the warmest of hospitality and be welcomed with open arms as family.
ROAD BIKE ROUTES
Do you want to explore all the corner of one of the biggest metropoles of the world, Istanbul?
How about to climb on a mountain which is subject to the legends on the Aegean costs or to reach the longest cable of the Europe?
Be professional or amateur, it doesn't matter! Turkey has various road bike routes for all cyclists! You can change the continent on your bike by using ferry in İstanbul, go through wineyards and olive groves in İzmir, climb from the turquoise bays to mountains covered by forests in Muğla, ride between two ancient cities on coastal roads in Antalya!
MOUNTAIN BIKE ROUTES
Paths on the Taurus Mountains, narrow passages between endemic trees in Muğla, earth roads around fairy chimneys in Cappadocia, from an ancient city to another on MTB in İzmir…
An experienced MTB rider, an amateur who want to relax in nature, a tourist who's interested historical places… It doesn't matter who you are! Turkey offers amazing landscapes, a lot of ancient city to explore, fruit gardens and wineyards to ride through on two wheels of mountain bikes!
BIKE ROUTES
Everything is changing, and cycling is changing! But Turkey keeps its natural beauties and historical heritages. So, it isn't a bad idea to discover Turkey's historical and natural assets on two wheels with the help of the technology!
It isn't a necessary to have strong legs, come and try E-Bike in Turkey's wonderland!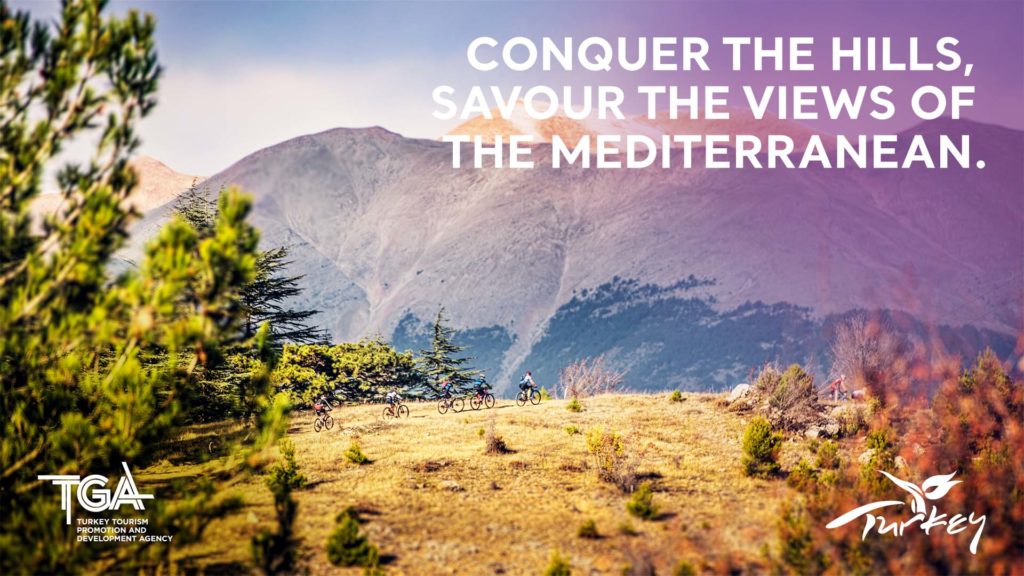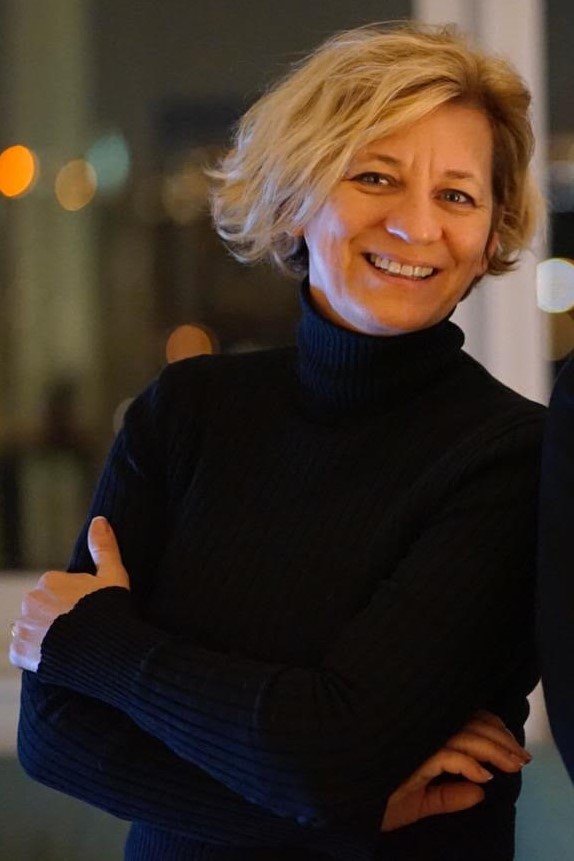 Presentation, Nov. 9th, 5:45pm
Presentation by Turkey Tourism Promotion and Development Agency at the CycleSummit 2020
Ceylan Sensoy: 
Move Forward: Cycling Through History and Nature
A true wonderland opens up to cyclists in Turkey.  Beautiful landscapes, amazing UNESCO World Heritage sites and enchanting villages, the country is expanding its infrastructure for a memorable cycling experience. 
Move forward and join us whether you are a keen rider looking for a pleasant road bike ride along the turquoise coast or an adventurer in search of some physical activity with plenty of sightseeing, or just a traveler who is exploring in comfort and responsibly, move forward and join us to explore the endless route options in a geography where East literary meets West.