CycleSummit
2021: OCCITANIE Pyrénées-Méditerranée
Cyclesummit is the conference for all cycling tour operators worldwide. The 2021 edition will take place in Toulouse (FR), capital of the hosting region OCCITANIE Pyrénées-Méditerranée.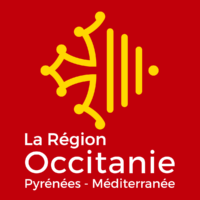 Unspoiled landscapes and wide spaces, villages full of character and historical sites, rivers and canals, vineyards and cities in the colors so typical of the South of France: Occitanie Pyrenees-Mediterranean is about discovery, exploration, new experiences and the human touch. Famous for its gastronomy, friendly and endearing, this region occupies a large part of southwestern France between the Atlantic Ocean and the Mediterranean Sea
About the CycleSummit
Once a year international tour operators get together to meet, network, start new cooperations and businesses and share ideas and products. 
After we were forced to skip last year, the 2021 edition will be a great come-back of the industry.
The hosting destination is the French region OCCITANIE Pyrénées-Méditerranée and the event will take place in Toulouse.
The detailed program will be online in July 2021.
There will be:
Pre- and /or Post-Famtrips
An excursion with all participants on Sunday the 24th of October
A special rate for accommodation during the event
details about the conference facilities
List of participants (in addition to the CS Members Directory)
Be sure to sign-up to the newsletter below to get all the details soon.
Tickets are already available!
Member and Participant Directory
As a registered user you will get full access to the profiles including a direct messenger. You will also see the full contact details of the CycleSummit members and participants. Registration requires a ticket to the upcoming event.