CycleSummit
Cyclesummit is the conference for all cycling tour operators worldwide. The event takes place once a year in a different destination. Due to the pandemic we can not give any informations about the even 2021 yet.
As a CycleSummit Club member you get access to real networking events as the annual ITB Dinner in Berlin , you get invitations to selected virtual events about bike tour business related topics. Also, you can create and update your own tour operator profile on the CycleSummit.com Website and connect with other tour operators. All members get one free ticket to the CycleSummit Online conference in 2020 and a EUR 50.- discount on the next summit in 2021.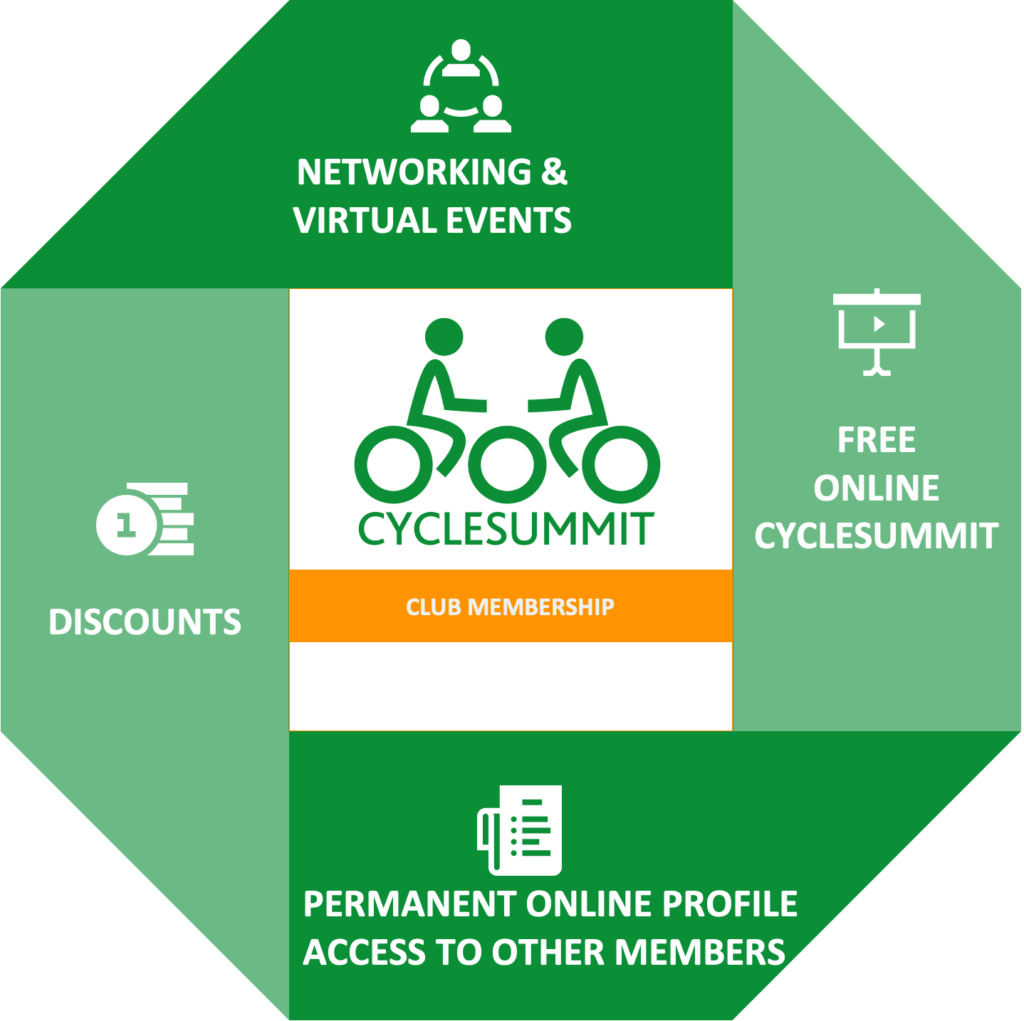 As a registered user you will get full access to the profiles with a direct messenger. You can also filter for country, company and tour categories.