On this page you find a short agenda for the upcoming online metings calls. Please join the club to support our work!
Online Event:
Expert Talk about Gravel Biking
Welcome presentation
Agenda and short introduction and information about the CycleSummit 2023
1:1 Networking with attendees
Get in touch during the online event. You can request meetings in the chat or list of participants.
Expert Talk: Gravel Biking:
Michael Andersen (Danish Biking), Eduard Kirchner (Cycle Catalonia) and Vitek Procházka (Europe Bike Tours) will discuss the potential of  gravel biking and how tour operators can get the most out of it
Virtual Networking event:
Season Kick-Off 2023

Welcome presentation
Agenda and short introduction and information about the CycleSummit 2023
1:1 Networking with attendees
Get in touch during the online event. You can request meetings in the chat or list of participants.
Bike Navigation, Route planning and digital roadbooks:
Four different web sessions with Bikemap, Mhikes, GUIBO and Ride with GPS
Thursday, March 18th, 3-7pm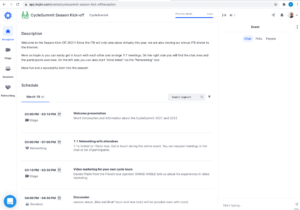 Information and registration: registration is free of charge for all Cycle Summit Club members, regular participants will be asked to purchase a ticket for 39.- EUR.
Follow this link to register to the event: https://hopin.com/events/cyclesummit-season-kick-off
Virtual Networking event:
Season Kick-Off 2021
03:00 PM – 03:10 PM
Welcome presentation
Short introduction and information about the CycleSummit 2021 and 2022
03:00 PM – 07:00 PM
1:1 Networking with attendees
1:1s limited to 15min max. Get in touch during the online event. You can request meetings in the chat or list of participants.
03:10 PM – 03:30 PM
Video marketing for your own cycle tours
Davide Praire from the French tour operator GRAND ANGLE tells us about his experiences in video marketing.
04:00 PM – 04:30 PM
Discussion
session about "Bike and Boat" tours and how tours will be possible even with covid.
Tuesday, January 26, 2021
Information and registration: registration is free of charge for all Cycle Summit Club members. Please fill out this online form available here before December, 31 if you wish to apply and participate in the workshop.
Virtual B2B workshop "Cycling in the Auvergne-Rhone-Alpes Region"
Program:
9:00 – 10:30: online presentation of our destinations and cycling products
From 10:45 until the end of the day: pre-booked 1-to-1 video meetings of 20 minutes each (15 meeting slots available per participant). As a participant you will have access to the online virtual platform a few days before the event so that you can schedule your agenda and book your meetings in advance and lock your unavailable slots.
Exhibitors: between 6 and 10 DMOs and incoming agencies from the Auvergne-Rhône-Alpes region, specialised in cycling tourism and with the capacity to sell internationally, among them the Ardèche Tourism Board as well as incoming agencies such as Safran and Cyclomundo. The full list of exhibitors will be announced in December.
Important: all exhibitors will be able to hold their meetings in English
Targeted TOs & agencies : between 15 and 20 European TOs and agencies specialized in cycle tourism products, both leisure and sports. Top targeted countries: Germany, Netherlands, Italy, Belgium, UK, Scandinavia, but open to TOs and agencies from other European markets willing to launch or develop their catalogue in the region.
Monday, December 21st - 5pm CET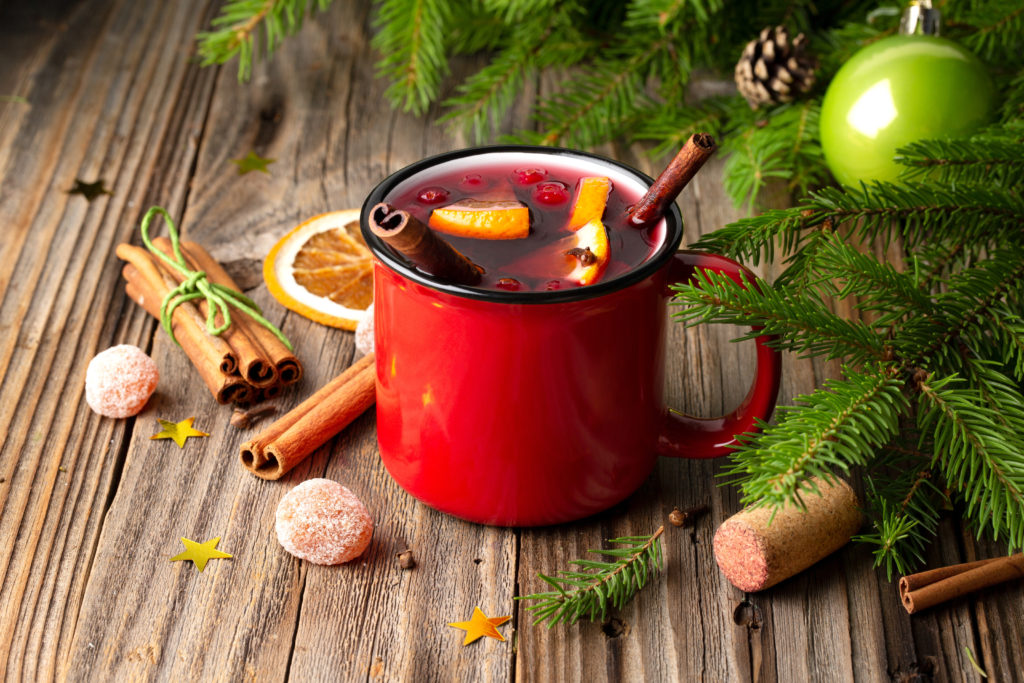 Share a cup of tea, Punsch, Glögg or Glühwein with the CycleSummit family. Santa or one of his reindeer will do a short introduction. 
To get a rough idea of the circle of participants, please sign-up for each meeting. You will receive the password for the Zoom meeting in the confirmation mail. 
Thursday, December 17th - 4pm CET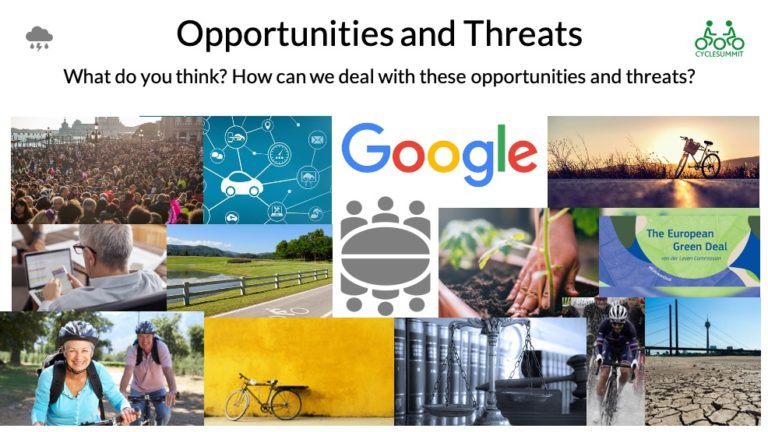 Opportunities and Threats beyond cycling trends and COVID risks
We all know that cycle tourism booms and that COIVD is a major threat to all of us. 
In this session we go deeper and talk about other chances that are out there as well as risks we all have to face in the near future. 
Steffen Trondt will present the results of his market and industry analysis with interesting aspects you probably are not aware of.
Thursday, December 10th - 11am CET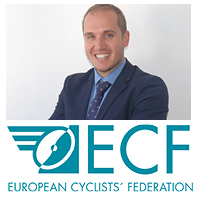 #RestartCycleTourism for a safe COVID-19 recovery and a more sustainable future for Europe.
Jesús Freire Valderrama, Business Development Director at the European Cyclists Federation was keynote speaker at the latest CycleSummit online conference. 
In this meeting we have time for Q&A and an open discussion.
European Cyclists' Federation (ECF) #RestartCycleTourism campaign seeks to raise awareness, promote cycle tourism and secure strategic investments in this safe, sustainable and healthy option during the pandemic recovery and beyond. There is much more potential for cycle tourism and leisure cycling, but substantial investment is required to fully realise it. We call on the EU to make at least €3bn in funding available for investments in sustainable, environmentally friendly cycle tourism.
Thursday, July 23 - 4pm CEST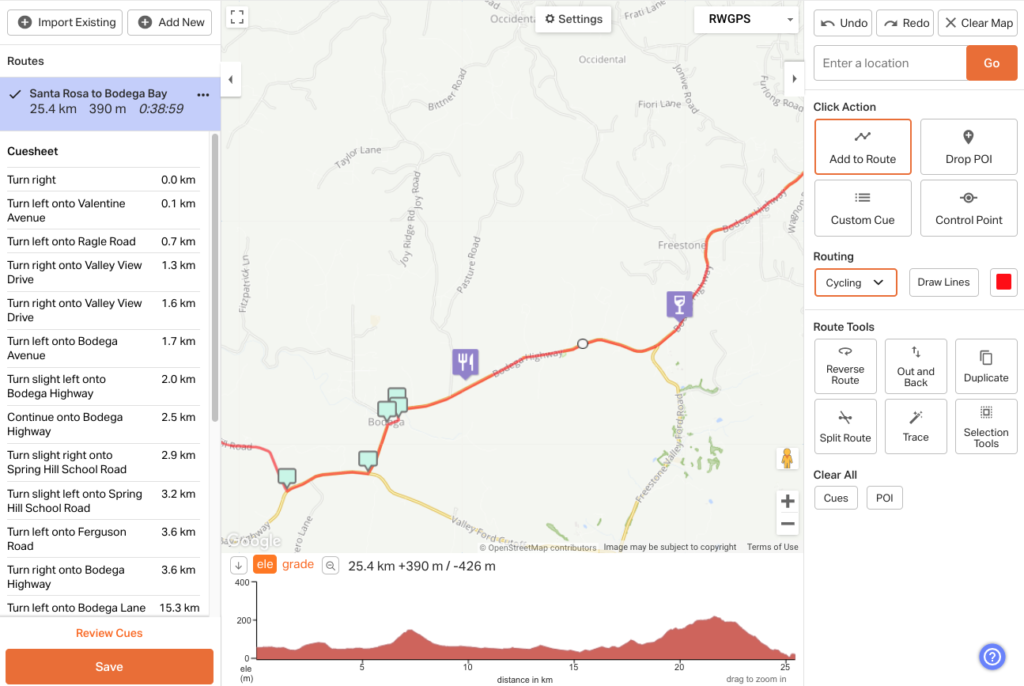 Route Planning for Tour Operators
Building a perfect route can be the backbone of a great experience for your customers. Using Ride with GPS's industry leading route planner Tour Operators can customize routes to make a truly unique experience. 
In this presentation we'll show you how to build a perfect route, easily make modifications and edits to that route, add custom cues to call out unique landmarks, lunch stops, and route information, and add Points of Interest for visual aids and additional information. We'll also cover how to easily import and autotrace existing GPX files, review your cues for errors, and cover other important information we often see get overlooked. 
If you would like to learn how to use the world's most powerful route planner to its fullest ability, this is the presentation for you.  
Thursday, July 16th - 4pm CEST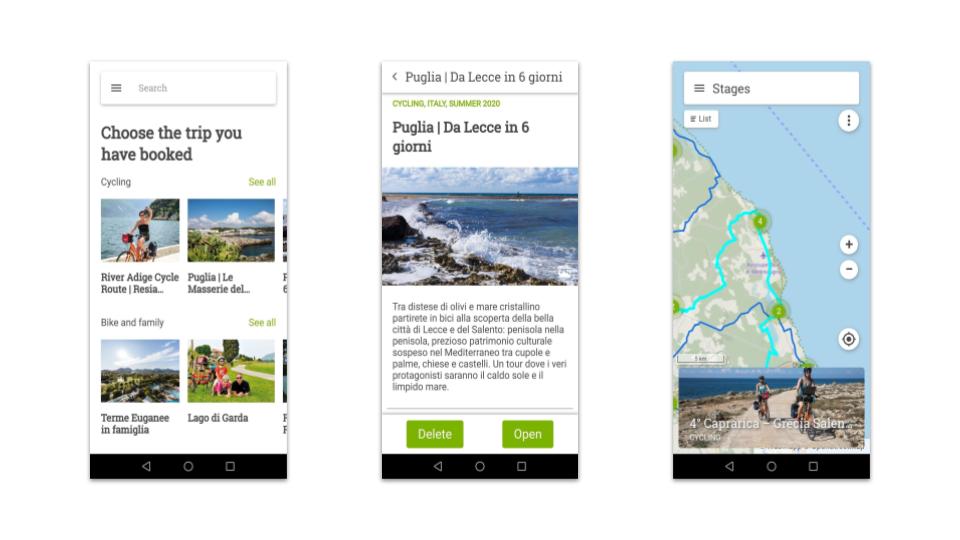 A white-label mobile app with your travel packages:
itineraries, points of interest, high quality maps, navigation.
All available in offline mode!
Powered by Webmapp
Wednesday, July 8th - 3pm CEST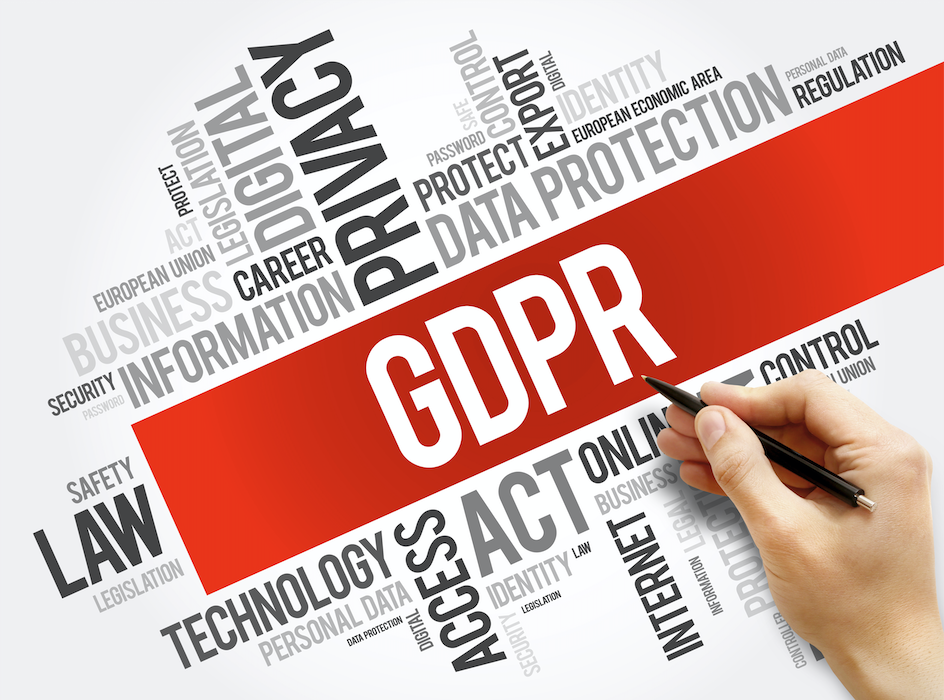 GDPR: A practical guide to reduce risks
Since 2018, every European company must follow strict privacy regulations. We take a look on the few things you should consider for your business
This webinar will give you a brief introduction of the GDPR. Implementing the rules is quite an effort but if you don't, you have to live with the risk of getting sued. We talk about the middle way that could help you to reduce risks and also show your clients that their privacy is important to you.
[zoom_api_link meeting_id="99330955822" link_only="no"]
Thursday, June 25th - 4pm CEST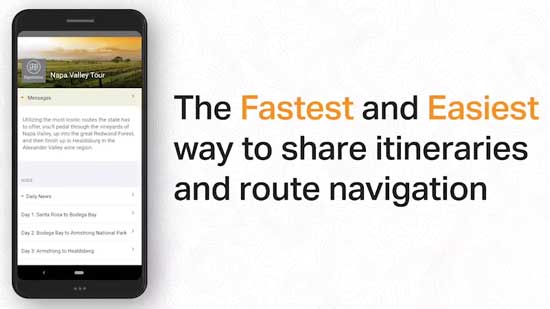 BUILDING TOUR PACKAGES FOR A DOMESTIC MARKET
The needs of the domestic client vary greatly from the traditional international client. The dometic client knows the language, the culture, and can often find their way around, but they need your help. They need the perfect cycling routes with detailed points of interest along the way. They need to know local recommendations for hotels, restaurants, and things to do. They need an easy way to access local history during their vacation. Using Ride with GPS Experiences you can create custom tour packages to deliver all this information and more to the domestic traveler in one, use to use app in any language you choose. 
In this presentation we'll cover how you can use Experiences today to share 100% self guided tour packages to clients unlocking turn by turn voice navigation, local knowledge of history, restaurants, wineries, and more. 
Monday, June 15th - 4pm CEST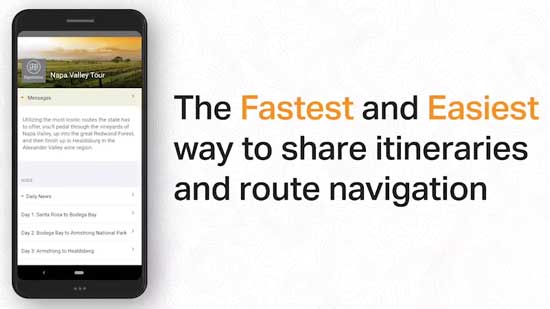 Introduction to Ride with GPS for Tour Operators. 
Ride with GPS launched in 2007. Since then, the company has worked tirelessly to produce the best route planning and navigation software in the world. We offer a full featured website that allows you to plan routes using a number of different map overlays, points of interest markers, customized cues, routing optimizations, and features you won't find anywhere else along with both iOS and Android apps that allow guests to navigate your routes with turn by turn voice navigation in any language.

In 2015, we launched our Tour Operator account to best serve the unique needs of the industry. The Tour Account gives you the tools you need to organize large route libraries, dynamically control access to your content, create customized tour packages, and share navigation features at no cost to your guests. This account is used by hundreds of tour companies all over the world. You can learn more about our Tour Account on our website: https://ridewithgps.com/organizations/tours

In 2019, we released Experiences. Experiences includes all the valuable resources we offer in our Tour Account like voice navigation and offline maps with the added ability of customizing the app environment, streamlining access for guests, and including detailed itineraries mapping out all the import tour details accessible entirely offline. For companies that desire a completely branded app, Ride with GPS also offers white label options as well. Learn more about our Experiences option on our website: https://ridewithgps.com/experiences
Friday, June 12th - 11:30am CEST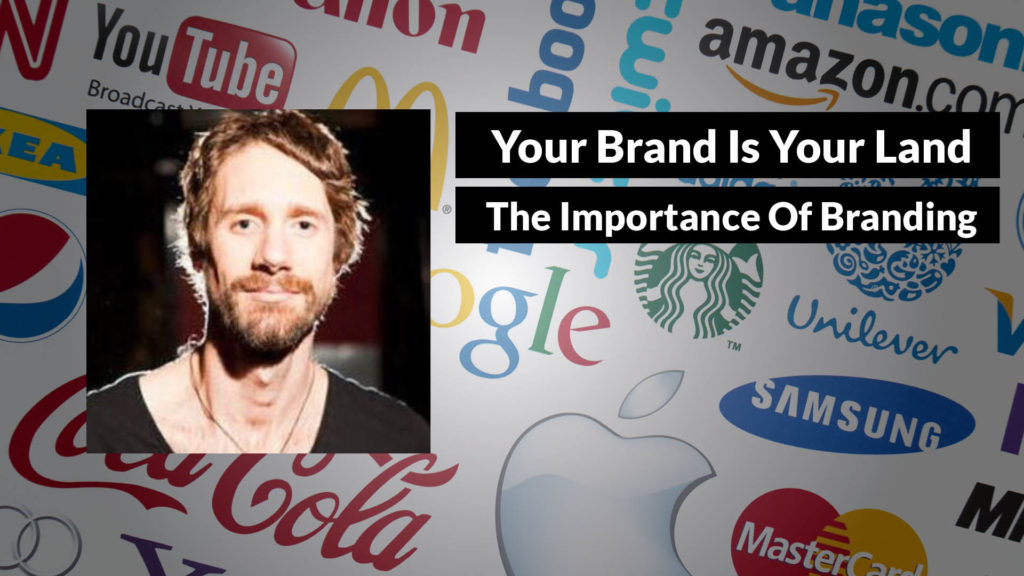 Many businesses value their tangible assets (such as property and equipment) higher than what gives them real value, such as their customer loyalty and uniqueness. Steve Dissects why a strong brand is so important for any size tourism operator
From Newcastle, Australia, Steve got his travel industry experience as the COO of London Bicycle Tour Company, and Director of Cyclecities.tours – a global partnership of city bike tour operators. Since its inception in 2011, Cycle Cities has grown into a thriving, but close-knit network of 40 bike tour operators. In 2015 he started annual 'Symposiums' for Cycle Cities partner companies. Six symsposiums have so far been held (Berlin, London, Nice, Budapest, Munich and Athens).
Friday, June 5th - 2pm CET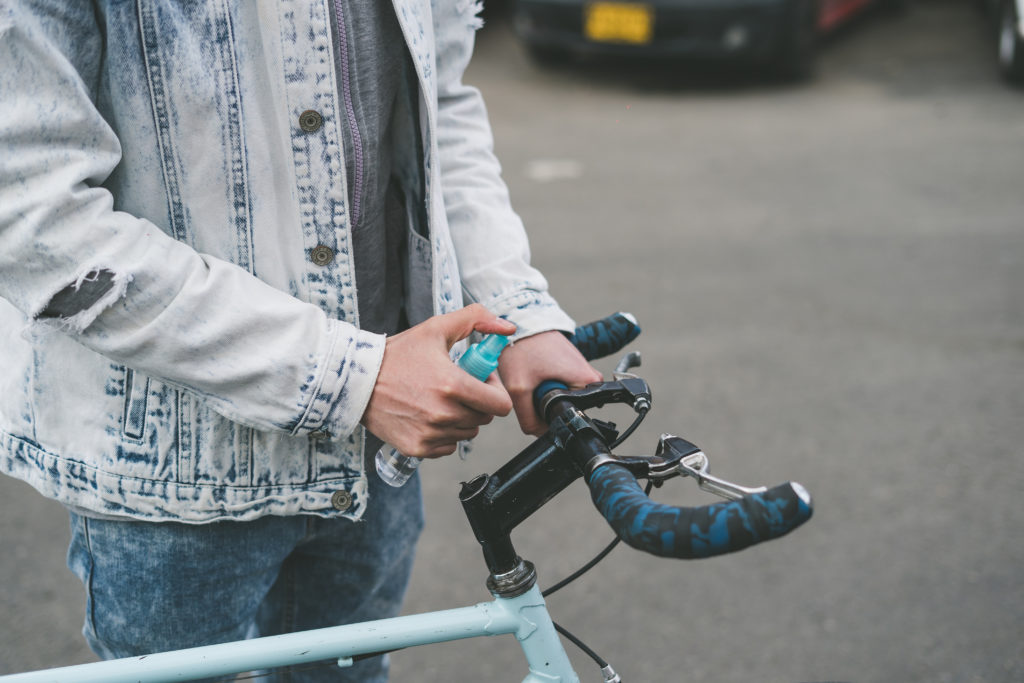 Implementation of new hygiene and safety standards
Sanitation, masks, keeping the distance … what do we need to think about? 
Let us share innovative ideas and help each other to find a feasible path between safety and yet great customer experience.
The meeting can be split into smaller groups depending on the number of participants.
Thursday, June 4th - 2pm CET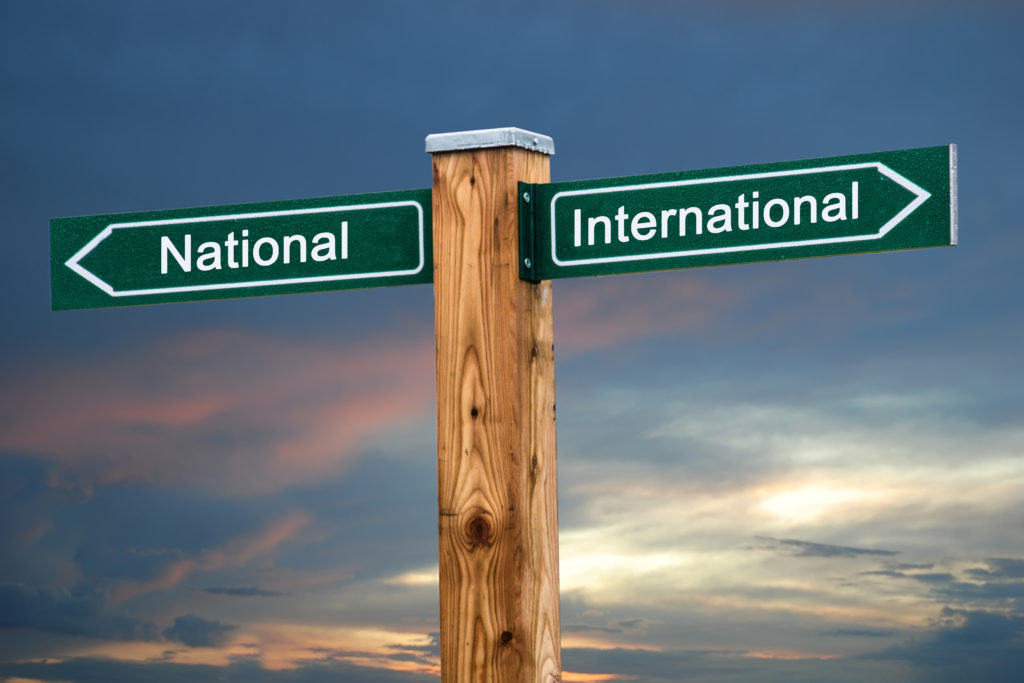 How to conquer domestic markets
Many incoming tour operators face the questions how they can access domestic clients. This will be an open discussion organized for tour operators that depend on international clients. 
The meeting can be split into smaller groups depending on the number of participants.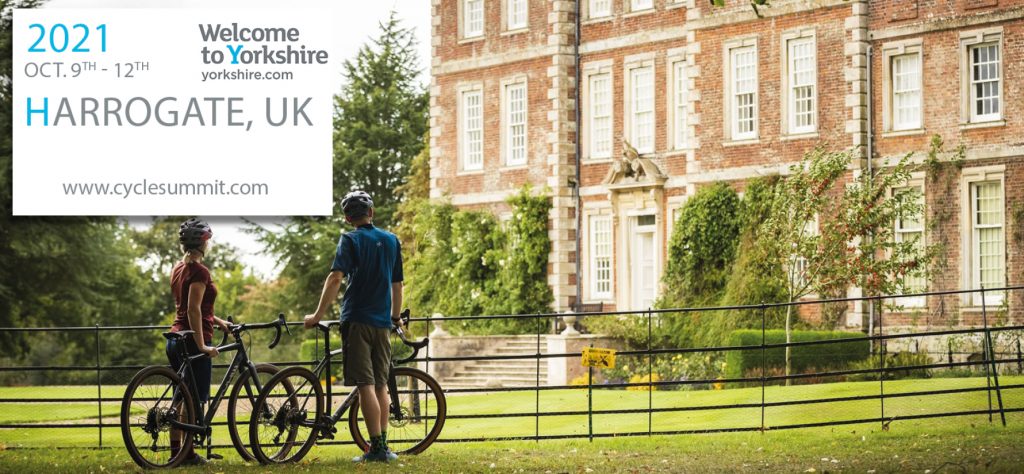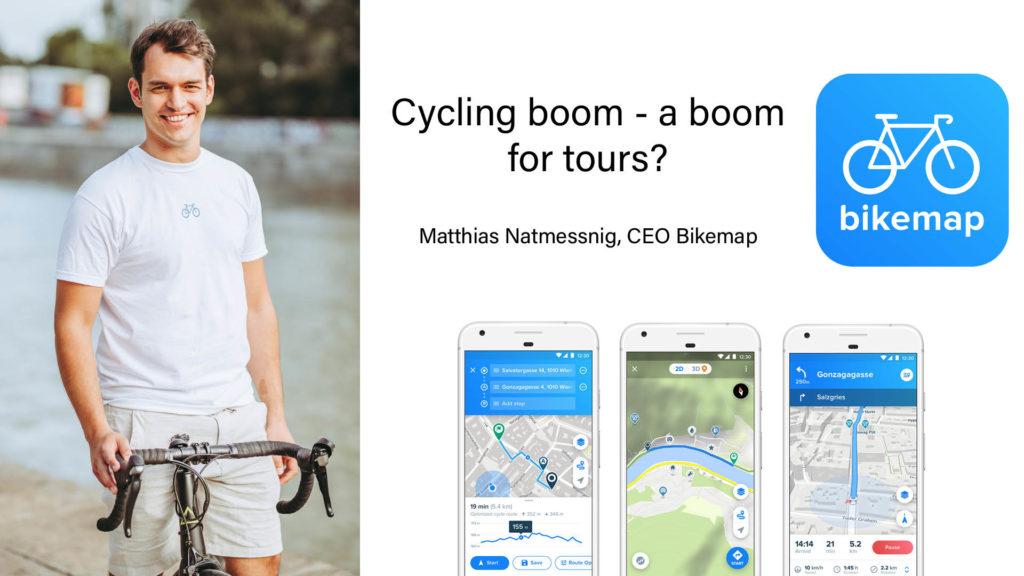 Meeting participants by May 22
In our first virtual meeting we welcome David Shields, Area Director of Welcome to Yorkshire, as our guest. He gives us an official statement about the postponement of the CycleSummit to 2021 and tells us a bit about the current situation in England.
Our second guest is the CEO of Bikemap, Matthias Natmessnig. Until today, more than 2.9 million users have created over 5 million unique cycling routes in 100+ countries worldwide.  Matthias offers us exclusive insights into the world of big data. Especially how the behaviour of cyclists has changed as a result of the Covid-19 crisis.