Free Virtual Meeting
One of the positive aspects of this extremely unfortunate time for all of us, is the establishment of virtual meetings. Inspired by several requests from cycle tour operators I would like to set-up a regular meeting where we can get together and exchange ideas in an 30minute call. Each of these virtual meetings will start with some interesting presentation or interview.
On this page you find a short agenda for the upcoming call. To get a rough idea of the circle of participant, please sign-up for each meeting. You will receive the password for the Zoom meeting in the confirmation mail. Anyone can participate, and I would be very happy to receive feedback on content and technical implementation afterwards!
See you shortly,
Heiko
Organisor of the CycleSummit
Meeting ID
97565375547
Thema
Virtual CycleSummit
Meetingstatus
waiting

Neu laden, um Statusänderungen anzuzeigen.

Beginn
Wednesday May 27, 2020 15:00
Zeitzone
Europe/Berlin
Dauer
30
Über Zoom App teilnehmen
Teilnehmen
Über Web Browser teilnehmen
Teilnehmen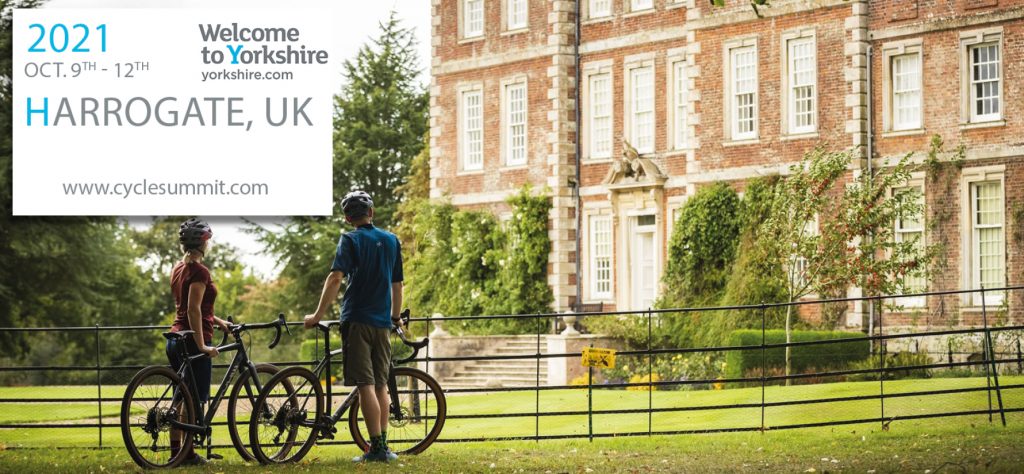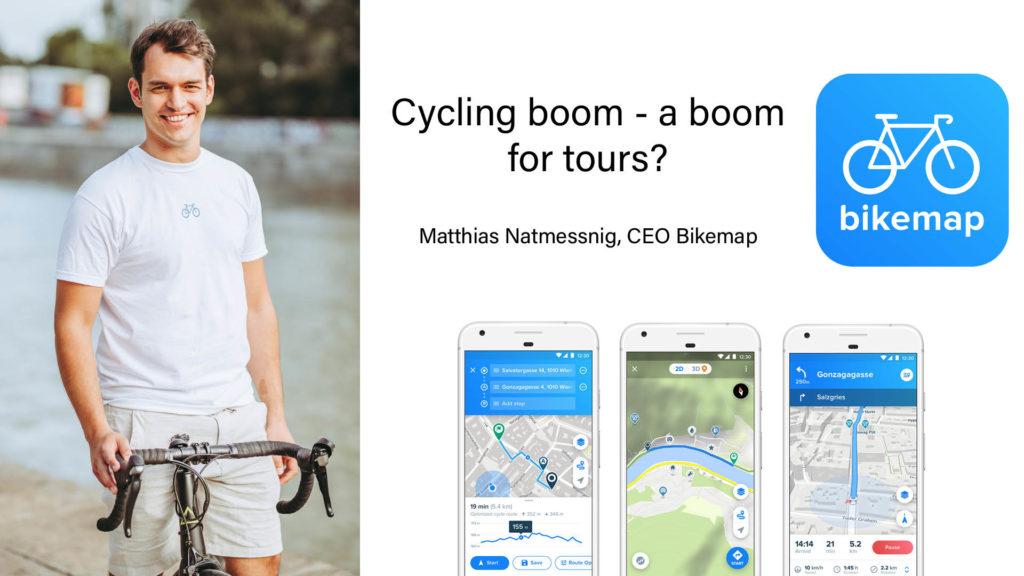 Meeting participants by May 22
In our first virtual meeting we welcome David Shields, Area Director of Welcome to Yorkshire, as our guest. He gives us an official statement about the postponement of the CycleSummit to 2021 and tells us a bit about the current situation in England.
Our second guest is the CEO of Bikemap, Matthias Natmessnig. Until today, more than 2.9 million users have created over 5 million unique cycling routes in 100+ countries worldwide.  Matthias offers us exclusive insights into the world of big data. Especially how the behaviour of cyclists has changed as a result of the Covid-19 crisis.