Last Events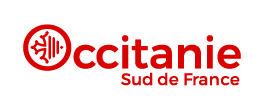 Around 80 participants had come to Toulouse in October 2021. The event was well prepared even we only had three months for the preparations. The team of the region Occitanie did a fantastic job and was a great host of the 2021 summit. The event started with a pre-tour in the Pyrenees, followed by four days of CycleSummit in Toulouse including an excursion to the Tarn Region which was accompanied by French television. 
Also, the post-tours in the Lot / Dordogne Valleys and along the Canal du Midi to the Cathar Country was a great experience for many tour operators.
Over 70 tour operators joined the online conference on November 9th, 2020. Using ZOOM, we managed to arrange 1:1 meetings within 20min slots, interesting break out sessions and online presentations. The online conference was sponsored by The Liberation Route Europe, Lithuania Travel, Turkey and REGIO Konstanz-Bodensee-Hegau. 
Keynote speaker was Jesús Freire,  Business Development Director at the European Cyclists Federation with a short keynote presentation titled #RestartCycleTourism for a safe COVID-19 recovery and a more sustainable future for Europe. 
Arnheim, Netherlands – 2018

In October 2018 the CycleSummit was held in a beautiful and for most delegates unknown part of The Other Holland, called the Veluwe. Most impressing parts of the Sunday's excursion was the visit of the National Park Hoge Veluwe and tour through the famous collection of the Kröller-Müller Museum with the second larges Van Gogh collection in the world. Around 80 delegates had very productive meetings in the Hotel Bilderberg near Arnheim.