2022: Auvergne-Rhone-Alps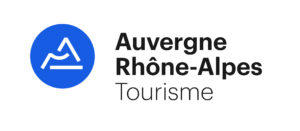 French Alps, Rhone valley, Auvergne volcanoes… Yes, they are all part of the Auvergne-Rhone-Alpes region, and probably sound like a great mix of Tour de France dreamy passes, world-best gastronomy and unique outdoor activities. If Lyon, as the capital of the region, attracts all gastronomy fans, the entire Auvergne-Rhone-Alpes area is actually a unique outdoor playground especially for cycling fans.
Each year, cyclists come from all around the world to ride in the tire treads of the Tour de France and climb the mountain passes. The pleasure of cycling can be savoured all throughout the region, whether around the lakes, along the rivers or on the plateaus. Mountain biking enthusiasts can also live their passion here. As for hiking, our region is criss-crossed by a dense network of marked paths and major routes to discover on foot, by bike or on an electric mountain bike.
About the CycleSummit
Since 2009, once a year international tour operators (buyer and seller) get together to meet, network, start new cooperations and businesses and share ideas and products.
Who attends?
90% of the participants are cycling tour operators, the majority is not only organizing tours but also interesting in buying new tours from others. 
The CycleSummit is also a place for regions to present their cycling products and all kind of cycling experts.
Can I only attend to one of the workshop days?
The framing program contains a lot of social activities that support networking and getting to know each other. If you miss this part the 1:1 meetings on Monday/Tuesday are by far less effective for you but also for the others. We do not give any discounts if you're missing the weekend activities and highly recommend to join for the full program.
Is there a deadline?
No. Of course the tables can be fully booked, the pre-reserved hotel rooms could be sold-out and our conference catalog could be printed already but that won't keep us from welcoming you to the CycleSummit even on short notice.
How is it organized?
Every participant gets a table where the 1:1 meetings take place. These meetings are not scheduled so there's plenty of time and no rush as we know it from big trade fairs. We're doing slow-dating, no speed-dating. 
For the preparation of the meetings a detailed conference catalog will be sent out prior to the event, a print version will be handed-out at the event. Here you find all contact details and descriptions of the participants.
How many participants are expected?
For the 2022 edition in Chambéry we expect a minimum of 80 participants representing around 60 tour operators coming from over 25 countries, mainly from central Europe but also from North America and Asia. The list of participants can be found below and is updated regularly. Most sign-ups occur in August-September.