CycleSummit
2021: OCCITANIE Pyrénées-Méditerranée
CycleSummit is the annual meeting of cycling tour operators worldwide. The 2021 edition will take place in Toulouse (FR), capital of the hosting region OCCITANIE Pyrénées-Méditerranée.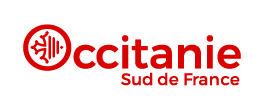 Unspoiled landscapes and wide spaces, villages full of character and historical sites, rivers and canals, vineyards and cities in the colors so typical of the South of France: Occitanie Pyrenees-Mediterranean is about discovery, exploration, new experiences and the human touch. Famous for its gastronomy, friendly and endearing, this region occupies a large part of southwestern France between the Atlantic Ocean and the Mediterranean Sea.
About the CycleSummit
Once a year international tour operators get together to meet, network, start new cooperations and businesses and share ideas and products. After we were forced to skip last year, the 2021 edition will be a great come-back of the industry. The hosting destination is the French region OCCITANIE Pyrénées-Méditerranée and the event will take place in Toulouse.
Program
Pre- and /or Post-Famtrips … more
An excursion with all participants on Sunday the 24th of October to the Tarn region, cycling through the vineyards …more
CycleSummit conference / marketplace with 1:1 meetings on Monday and Tuesday, October 25-26, 2021.
How we deal with the pandemic
What we do regarding the pandemic:
all activities and facilities will consider distance and hygiene standards

free and uncomplicated cancelation with full refund if the event needs to be cancelled or in case you won't be allowed to travel

we highly recommend to be vaccinated before you start the journey.

full transparency and open communication at any time.
All
Austria
Denmark
Czech Republic
France
Germany
Ireland
Italy
Lithuania
Netherlands
Norway
Poland
Portugal
Spain
Sweden
Switzerland
Turkey
UK
USA