Bikemap at Cycle Summit 2023 – The Only Cycling Companion You Need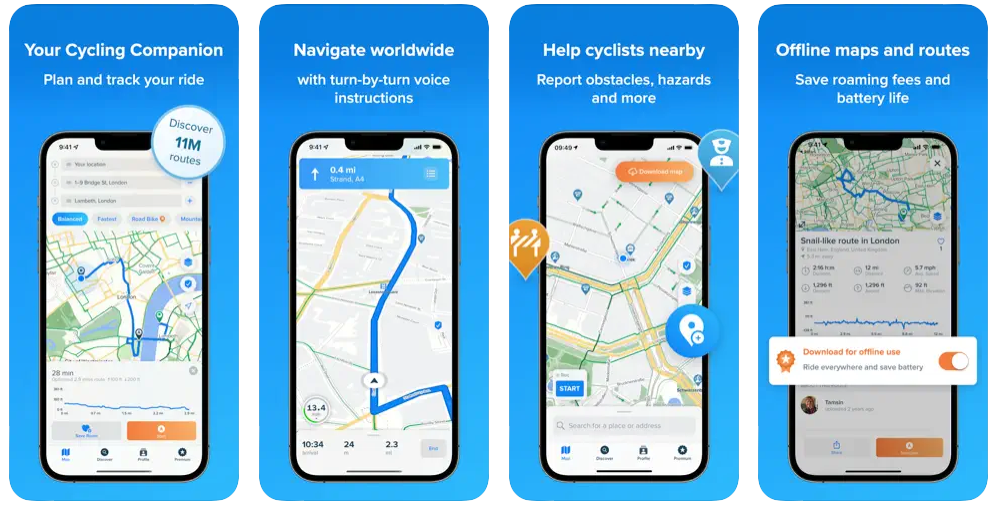 Connecting Cyclists, Routes, and Communities, Globally
Are you a cycling enthusiast seeking to connect with the best cycling routes worldwide, be part of a passionate community, or perhaps you need the right tools to plan and navigate your own trails? Bikemap is the solution you're searching for, and we are excited to be participating in Cycle Summit 2023.
Where?
Bikemap can be used in vibrant cities, small towns and picturesque hilly regions. Talking of picturesque, this year's Cycle Summit takes place in the charming town of Riolo Terme, nestled in the region of Emilia-Romagna, Italy. Find our booth, connect with our team, and discover what makes Bikemap the number one cycling app.
When?
For us, every season is cycling season. To find out more, save the date, and don't miss the chance to meet our team in person. 
Here are the top reasons why you should ride with Bikemap:
Premium or not – you chose: use the Bikemap standard options with our free version, or get that little bit extra out of your cycling game with Premium.

Personalised Routes: Create and navigate your own routes, whether it's a quick urban after work adventure or a three day off-road trail.

Offline Maps and Routes: Download and ride offline anywhere in the world. Save precious battery life, prevent data usage and roaming fees.

Detailed Route Previews: Take a closer look at your planned itinerary and be ready for any climb. Preview your route with coloured elevation gradients or in 3D mode.

Global Community: Join our 8 million-strong community of cyclists from around the world who have contributed millions of routes globally.

Unparalleled Support: Bikemap's innovative features and customer support are tailored to make every ride safe and enjoyable.
Want to take your cycling game to the next level? Then check out our Premium subscription plans:
3 year plan

– Save time and money with our most welcomed 3 year plan subscription for only 99€

Yearly plan

– enjoy all of the exclusive Bikemap features for only 39€ billed annually

Monthly plan

– for a more seasonal approach we also offer our monthly subscription for just 9€ per month
All of our subscription plans come with a free of charge three day trial. Want more time to decide? No problem. Simply add cyclewithheiko2023 by check out and receive a full month of free Premium.